Forms & Directions
Prepare for Your Visit To Our Location
Our Forms - Download & Print
Download, print, and complete these PDFs for faster processing when you arrive:
Contact Us during our business hours, weeknights between 6pm and 8am and weekends, 6pm Friday through 8am Monday morning. We're here for you.
Our Facility
We proudly provide after-hour and weekend emergency veterinary care from our convenient location in Verona at 465 Lee Highway, off Route 11 next to the Goodwill.  View our Augusta County pet care facility in the sideshow below. 
Veterinary Emergency Services - Verona
Caring for Augusta County area pets since 1998.
Is your pet sick, injured, or acting unusual? Do not wait until morning. Veterinary Emergency Services (VES) cares, all night, every night, including holidays, and every weekend. Our animal clinic, located in the heart of Verona, VA, opens at 6pm and closes at 8am on weeknights, and is open 24 hours during weekends.
We specialize in critical care and emergency medical procedures. We see cats, dogs, and some small exotic mammals, including pocket pets, avians or birds, depending on which doctor is working. We are here when you need afterhour sick or emergency care for your pets.
In order to keep our veterinary professionals ready for the unexpected, we do not routinely provide general wellness services such as annual checkups, routine surgeries (including spays and neuters), dentals, or flea/tick/parasite medications.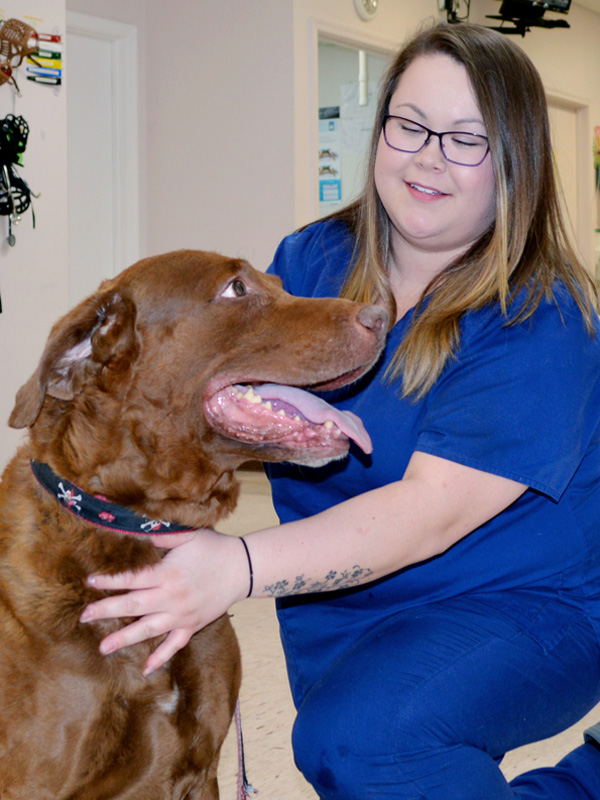 Our Care Begins From the Moment You Arrive
Our trained front desk personnel will begin the triage process as soon as you walk in the door. They will ask you to describe your pet's symptoms and its personal history. They will also use their professional training to assess the animal's appearance. Pets that require immediate attention will be taken to the emergency room.
If your pet is stable, the front desk personnel will ask you to wait for the next available technician. Once ready, the technician will escort you both to an examination room to take your pet's breathing rate, pulse, and temperature. A licensed veterinarian will then arrive and give your pet a complete physical and proceed to provide any necessary treatment.
Attention: Some protocols have changed due to COVID-19. Learn more about our services changes here, Curbside, No Contact Appointments.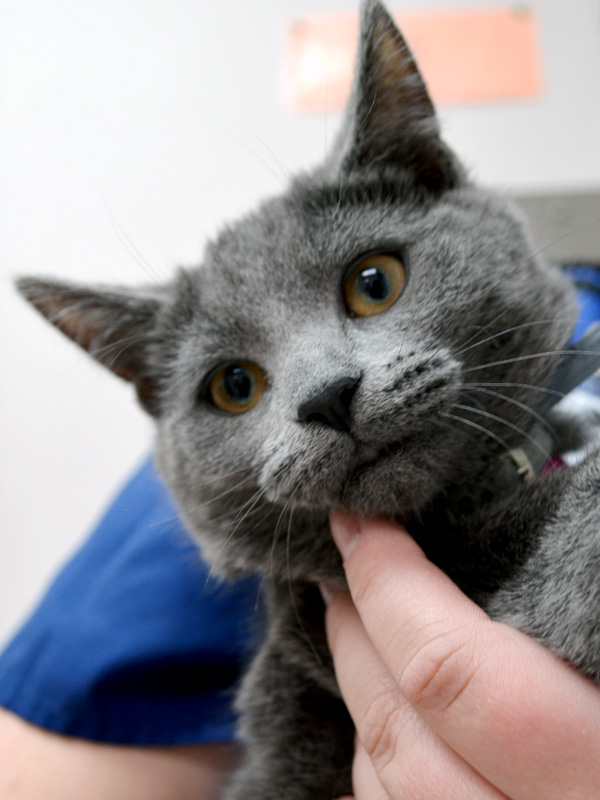 Contact Us to Talk to Our Team
Phone, email, hours, tours, directions and forms