After Hours Emergency Pet Care Services
Our veterinarians provide all night care for sick and injured pets, including cats, dogs, some exotic and small mammals.
If your pet is sick, injured, or acting unusual in the evening or over the weekend, call us immediately. We are open from 6pm and 8am on Tuesday, Wednesday & Thursday nights, and 24-hours on Mondays, Fridays, Saturdays, Sundays, and holidays.
If you are experiencing a daytime emergency between Tuesday and Thursday, please contact VETSS in Charlottesville.
Our team is experienced and has the expertise, technology, and ability to handle some of the most life-threatening situations for pets.
On-site Laboratory and Diagnostic Equipment
For diagnostic decisions, our doctors have access to an on-site laboratory. This allows them to evaluate your pet's body chemistry. We also have radiography (X-ray) and ultrasound machinery to get a good look at any internal issues. For cats and dogs exhibiting eye problems, our tonometry pen allows us to check your pet's eye pressure. With it, we can diagnose dangerous conditions like glaucoma, which can lead to blindness if not treated with urgency.

Pharmacy
If your veterinarian recommends any follow-up medications to your pet upon discharge, you can get them immediately from our on-site pharmacy.
Fully-equipped Surgical Suite
Our surgical suite contains everything we need to perform a variety of lifesaving interventions. This includes suturing lacerations, setting broken bones, and addressing damage to internal organs. We also have an on-site feline blood donor, and five on-call blood donors for canines. For large dogs, we have a hydraulic lift table to safely raise them to a level where they can be examined and treated.
Specialist Referrals
Every once in a while, we encounter a condition we cannot treat. We will do our best to stabilize your pet and provide a referral to the most qualified and appropriate specialists.
In the event your pet has been in an accident or is in need of urgent lifesaving care, we boast a modern, well-equipped hospital that uses state-of-the-art equipment to perform all of our procedures.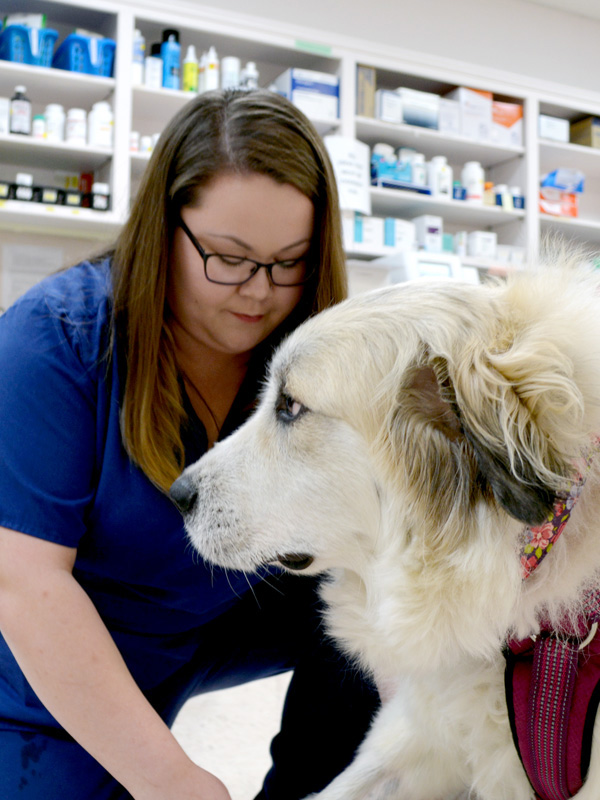 Our full suite of patient monitoring tools includes:
ECG for measuring heart activity
Blood Pressure monitoring
SpO2 for measuring pulse and blood oxygen
For patients in need of life-support, we provide:
Oxygen Therapy
Fluid Therapy
We also have two different fluid warming machines to ensure any necessary fluids passing through IVs are body temperature before entering your pet's body
Our on-site incubators are heated and have integrated oxygen lines
Our staff is fully trained in safely administering Isoflurane Anesthesia so your pet can be free of pain during surgeries.
Our Care Begins From the Moment You Arrive
Our trained front desk personnel will begin the triage process as soon as you walk in the door. They will ask you to describe your pet's symptoms and its personal history. They will also use their professional training to assess the animal's appearance. Pets that require immediate attention will be taken to the emergency room.
If your pet is stable, the front desk personnel will ask you to wait for the next available technician. Once ready, the technician will escort you both to an examination room to take your pet's breathing rate, pulse, and temperature. A licensed veterinarian will then arrive and give your pet a complete physical and proceed to provide any necessary treatment.
Attention: Some protocols have changed due to COVID-19. Learn more about our services changes here, Curbside, No Contact Appointments.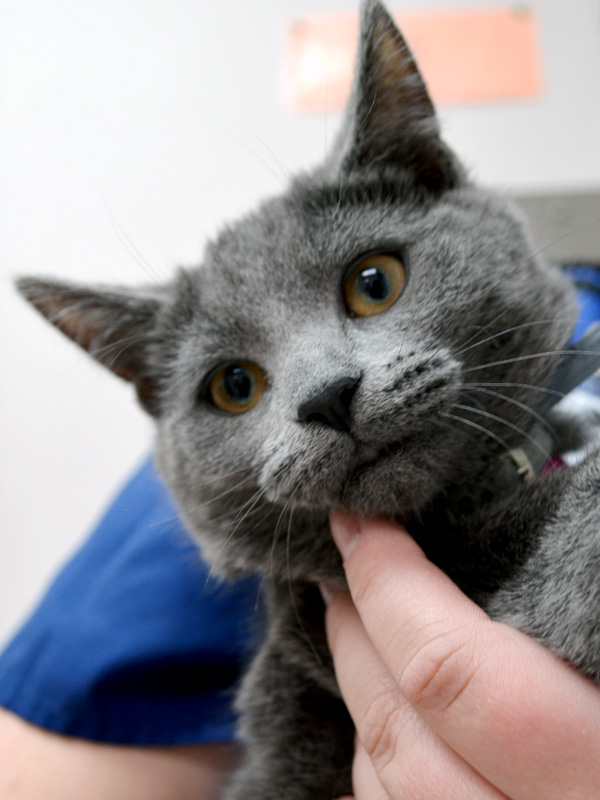 Contact Us to Talk to Our Team
Phone, email, hours, tours, directions and forms